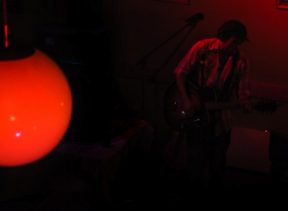 Hey there my people,
Yes I've been doing some different stuff! My "Doniger does Dylan" on 9th May @ Ira Coffee in Tugun was a great night! Thanks to all who turned up! They were out the door and on the street! Big thanks to John and Isla for giving me the space to do this unique show (I am doing another "Doniger does Dylan" @ the Cave in Nobbys beach on the 27th June)!
Then the Mescalito morphed into TEX-alito for a show @ the Dolphins Hotel on 10th May! Putting a twist to my songs using an old modified electric thru my new Fender Vibraton cranked to produce a Raspy Dirt Blues found in some swamp in louisianna! Add in my stomp swamp kick drum and you've got TEX-alito! Thing is who knows when it will rear its head again????
Look out for some new tunes soon people, next adventure Scando/Europe August-September 2013!
Peace. Love, Music