Its August 2013 and its my 3rd tour up to Scandonavia! Each year seems to get better and better with the crowds and shows!! Gothenburg, I love to come back to this city and this year is no different! We are lucky enough to stay at my good friend and managers place while in Gothenburg!! There is a Summer Street Festival going on for a week with free shows from The Sounds, Martha Wainwright and a lot more all over the city! I play my first show at Mitt Andra Heim down in old town on Sunday 4th Aug! I also while in Gothenburg, I head to the Dubliner in old town for the Monday Jam night and catch up with some muso mates I've met over the last few years! We go out of Gothenburg and head to the coast and what a picturesque drive it is! I do a show down in this beautiful little fishing village in Hellaviksstrand @ Mitt Andra Heim's sea side club! The next day 10th Sept we take the train up to Strommstad to see my good friend Martine and play at Tradgarden! Always great fun in the Summer up in Strommstad and the Gronning Family make it even more special! Next stop is Copenhagen were I play at a very cool bar called "Tjilli Pop". Its decorated walls and collective furniture and fitting makes this a great place to be playing an intimate show! The food is amazing as well and the crowed Love the Swamp Stompin Blues I growl out to them!! Cant wait to come back and play here again next year! Copenhagen is one rad town with a lot to do and a very chilled atmosphere! a href="http://www.gavindoniger.com/wp-content/uploads/2015/01/DSCF1644.jpg">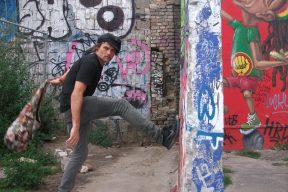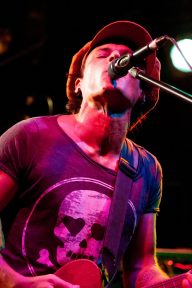 After Copenhagen its on the train to Hamburg were I play a few open mic nights and explore the city music scene and cultural spots! Great big beautiful park write in the city! I look forward to performing here again! Then down to Berlin for 11 days taking this amazing city all in, there is a lot to see and do! The people friendly, love music, metros to busk in, parks to sit and write in, history everywhere! Berlin amazing,free and Rockin!!!
Big thanks goes out to Nina Norgaard Lorentzen for organising Copenhargen! Very big special thanks goes out to Josefine Borjesson for making the Tour all possible, for her friendship and kindness! Thank you so much!
And last but not least, all you crew that came and supported my shows the new friends I made , I hope to see you all in Summer 2014!!

<
Peace, Love Music
Gavin