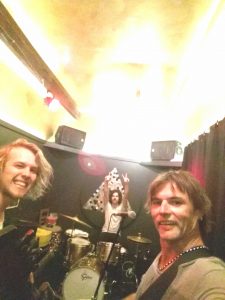 20th Feb and I'm back in Melbourne. Booked in for another session at Woodstock Studio for tomorrow 21st February.
Good friend Liam and fellow musician picks me up from the airport and we head to "Bakehouse" Rehearsal rooms to go meet up with George Carpenter. Another good friend and fellow musician- (Producer of the album we are recording , drummer on the album , Piano etc.) We have organised to have a rehearsal and go thru the 5 songs we plan to record tomorrow. We spend a Good 6 hours playing, working up these five songs. Its a great rehearsal space. The three of us get creative bouncing ideas and having a lot of fun with it. Also with a bit of awesome "Shuzuku Ramen & Craft Beer" in-between for dinner. With the 5 songs sounding good we call it a night. (Thanks to Jesse from the Delta Riggs for the lend of the old Vox amp)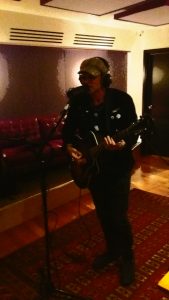 Feb 21st-
Back in Woodstock Studios. Its good to see Rich and be back in such a beautiful studio again. We get the drum sound sorted. George on his old Gretch Gold Glitter kit again. I use the same rig I used last November. Liam gets his sound mixing it up with some pedals, Les Paul. With all that sounding good we get started into our session. New song "Show me the Devil" is the stand out for the session. With a dynamic chorus and great hook. I love the subtle tones we find on "Blues in Ruin" and "Cold Hard Stare" has a nice rasp to it . We know we are capturing the sounds we set out to find and the results are inspiring.
Again Liam's playing is full of taste and beyond his years. Georgie solid as always on the drum. And Rich keep the session running smoothly.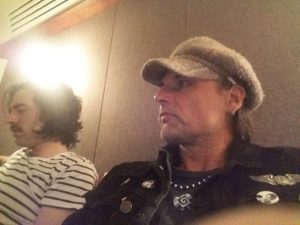 Its a long day, testing at times. But rewarding all at the same time. Our 14 hour day is done.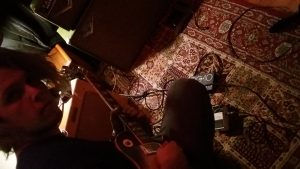 Thanks to all involved, was a great day. This group of songs is going to be the best yet!
Look out for new LP due out 2018!
G