As always the Rails is pumping with holiday fever. Locals, international tourists and holiday makers all getting into our amazing Summer weather.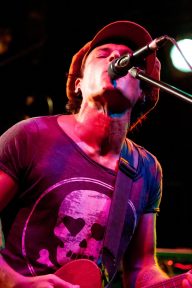 "Tonight does not let us down"!!- its hot and balmy and Stone&Wood is going down a treat.
The crowed are into it from the first few lines of "good lover" and it doesn't let up. Dancing, singing and people romancing as the Mescalito Blues stomp out there unique "Swamp Stompin Blues"!
Including new tunes "Cold Hard Stare", "Blues in Ruin"," "Little Muma" from there fourth coming album "Talk,Tales,True" and as always pumpin out there favorites like "St Stompin Blues", "Norma Jean","Mescalito ",""Catfish Queen" plus some of Gav's favorite Dylan and Stones numbers.
1st gig back for 2018 and what a way to start!
Love the Rails, been performing here for over 10 years!!
Mescalito moments!!!!!