23rd May 2018- Silverlake Lounge , Los Angeles California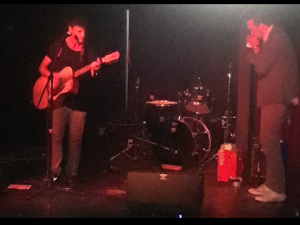 Gavin Doniger Solo in the U.S.A. Tonight is a little different thou, his good friend and fellow musician Mr. Noah Engh (Kansis City Bankroll)is in the house and joins him on stage for a few songs on harmonica with his custom made "can mic".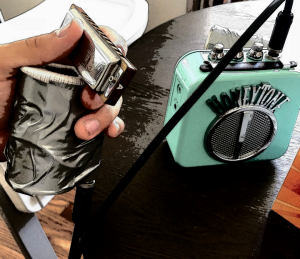 Gavin starts his set with "Catfish Queen" into "Lil Suzie", "Norma Jean", "St Stompin", then dropping in "Cold Hard Stare" from the new Mescalito album "Tall,Tails,True".
Next Noah gets up and the boys do a killer version of "Freight Train" (the broken 3) and then into "Oh Lord". Its great to see these two sharing a stage again.
(Gavin met Noah back in 2007 @ The USA Hostel open mic in Hollywood. They've kept intouch ever since always trying to catch up when they are in the same town. The last couple of years they have recorded together creating thebroken3.com – go check it out.)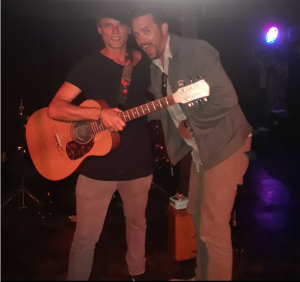 Big thanks to Noah Engh- never a dull moment when this guy is on the stage and his musical talents shine thru tonight!!
Thanks to Arvie and Tayla for coming along.
Live, Love, Create!!!